Our 10th Year Providing Organic Lawn Care
Comments Off

on Our 10th Year Providing Organic Lawn Care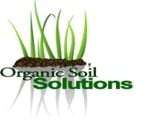 This is our 10th year providing organic lawn care to the Boston area community.
When we began at Organic Soil Solutions in 2003, my now 13 year old wise guy was treating me like a rock star whenever I walked through the door. My never to be seen 19 year old college kid was my best buddy. Organic lawn care was a pretty novel idea, but we were fortunate to buy an existing organic lawn care company, Soil Solutions, started by Peter Wild. The kids turned out pretty good, but what about the company? We now have a proven track record of reliable, friendly service to grow safe, healthy lawns.
We have developed the most effective organic lawn care around.
Over the years and after a lot of experiments, it becomes more obvious that good soil and seed is the key to a successful lawn. Many companies don't seed in the fall, but that is the most important thing we do. It is labor intensive and the window is short, but it produces the best results. With good soil, the seed creates a thick, healthy lawn. If you have a problem, we come back and fix it.
We hope you have found us fair and accessible.
We try to provide the best value for your lawn care dollar. When you call, you get Mike on his cell phone for an immediate response. You can rest easy knowing your lawn is thriving on good soil, organic fertilizers and sunshine, not water soluble chemicals. Organic Soil Solutions has grown steadily at about 10% a year and we now care for about 700 lawns. Quite a few of our original customers are still with us. Thank you.