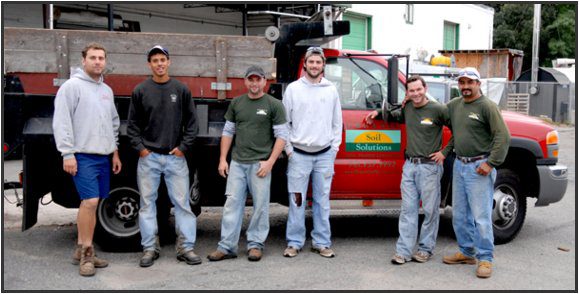 More Than 21 Years of Revitalizing Soil for Better

Plant Growth
Organic Soil Solutions is an all-organic lawn care company based in Woburn, MA and serving the Boston area to Route 495 since 1999.
We use a completely organic and proactive approach to plant and soil health care. The Organic Soil Solutions program renews, revitalizes, corrects, and conditions your soil and healthy living soil means healthy thriving trees, shrubs, and lawns. To preserve your investment in your landscape, your soil must come first.
Organic Soil Solutions was started by Boston Tree Preservation when they noticed the trees and shrubs on properties treated with lawn chemicals were less healthy than others. I hired the company to take care of the trees where I worked and the lawn at my house. When my wife and I were looking for a small business, we naturally gravitated toward organics, an interest we had shared for years in food and gardening. I ended up working for Boston Tree Preservation and managing Soil Solutions. In 2003, we bought the organic lawn care company.
Organic Soil Solutions is a one-year program that improves the soil and strengthens the lawn in preparation for seeding in the fall. Our season runs from April 1st to November 1st. Details are available in the Organic Lawn Care Services section.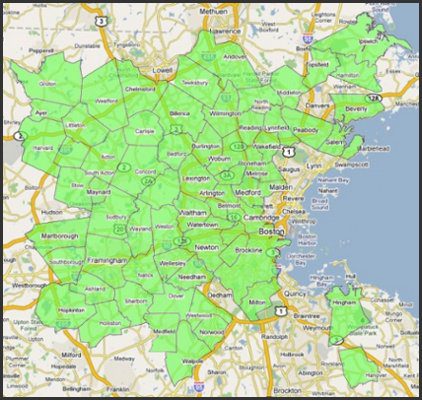 The Massachusetts Towns That We Service Include:
We're proud to provide organic lawn care service throughout the Boston and Greater Boston areas including Acton, Andover, Arlington, Ashland, Ayer, Bedford, Belmont, Beverly, Beverly Farms, Billerica, Boston, Boxborough, Brookline, Burlington, Cambridge, Carlisle, Charlestown, Chelmsford, Chestnut Hill, Concord, Dover, Framingham, Groton, Hamilton, Hanover, Harvard, Hingham, Holliston, Hopkinton, Hyde Park, Ipswich, Jamaica Plain, Lexington, Lincoln, Littleton, Lynnfield, Malden, Marblehead, Marlborough, Maynard, Medfield, Medford, Melrose, Middleton, Milton, Natick, Needham, Newton, North Reading, Norwood, Peabody, Reading, Roslindale, Salem, Sherborn, Somerville, Southborough, Stoneham, Stow, Sudbury, Tewksbury, Topsfield, Wakefield, Walpole, Waltham, Watertown, Wayland, Wellesley, Westford, Weston, Westwood, Wilmington, Winchester, and Woburn.
If you don't see your town on this map, feel free to contact Mike and be sure to ask about your FREE consultation!